Slowly Slowly Glitchy Monkey
Well I have tried loading an .obj model in cepl for the first time…and well have a look..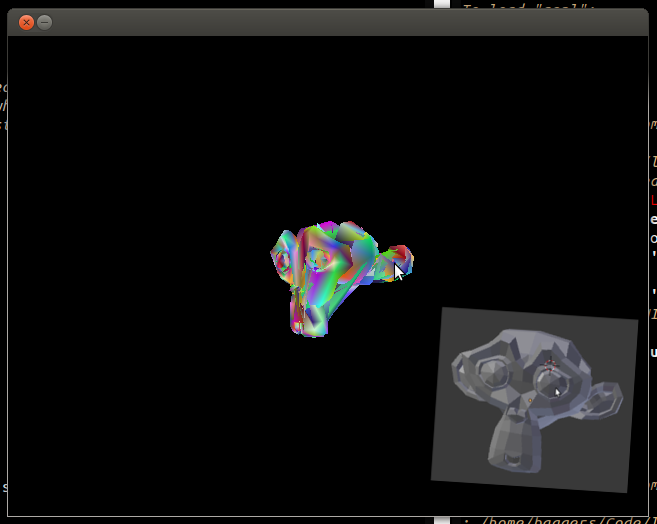 Not so good!..Its meant to look more like the grey version on the lower right. Seems like I've still got some issues with indexing or something, but at least its getting vaguely recognisable!
More to come.