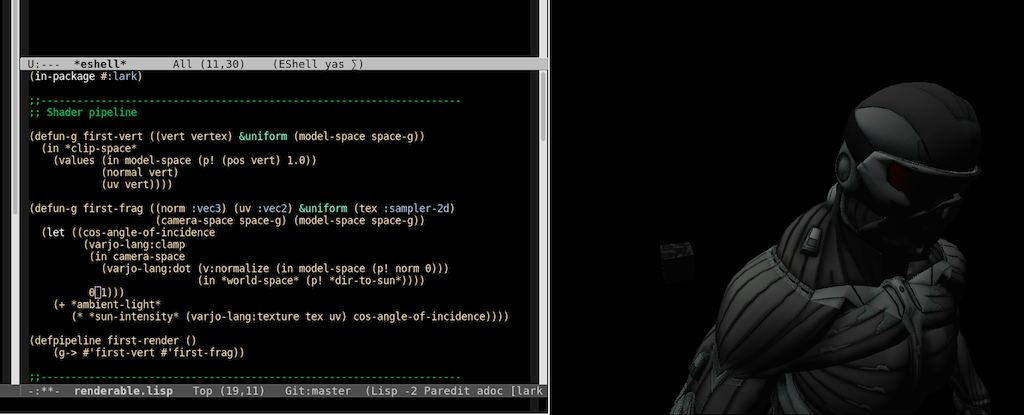 The code one the left is the render pipeline for the image on the right. All can be editted live. I love this.
Also using the new spaces feature. More details coming soon!
p.s. It's only super basic shading but that fact the features are working means that I can focus on the fun stuff!