Hi all. Work has gone well today.
Ree's been working across a few tasks include starting on the proper ruler UX.
I spent the first half the day working through the list of feature requests categorizing them. I'm hoping to put out a more organized list by the end of play tomorrow so that you can have a peek at it before the Dev Stream this Friday.
That work is super tedious, though, so I took a break and added support for customizing the names of the four stats used by all creatures. It looks like this now: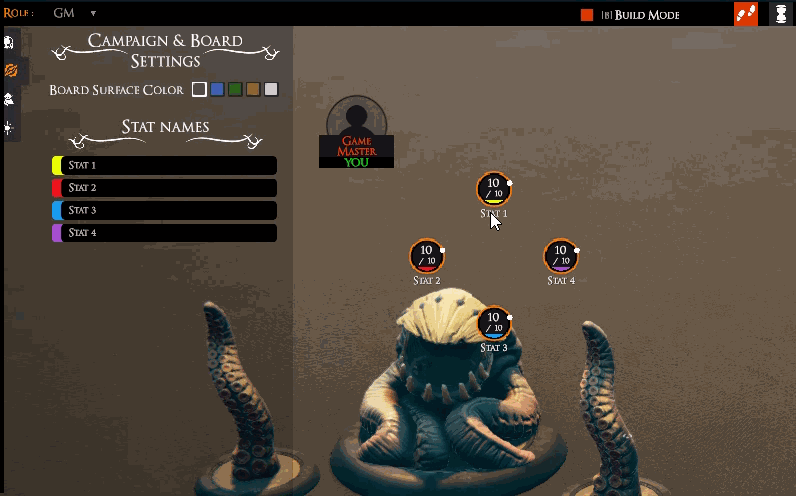 This hasn't yet been merged into master, but the backend has already been patched to support it. While I was doing that, I added the flag that indicates flying to all creatures. So we can now persist this info once we ship that feature.
That's the lot for today.
Seeya next time