Well, we are nearly there. Depending on where you are, we are shipping Mac support today or tomorrow. I've just signed a release candidate build and have it primed on our pre-release Steam branch.
Here's a fun shot from our recent testing. TaleSpire running on Windows, Mac, and Linux, side-by-side and in the same board.
There simply must be a "three men walk into a pub" joke here somewhere, but I can't find it.
And here's a slightly clearer shot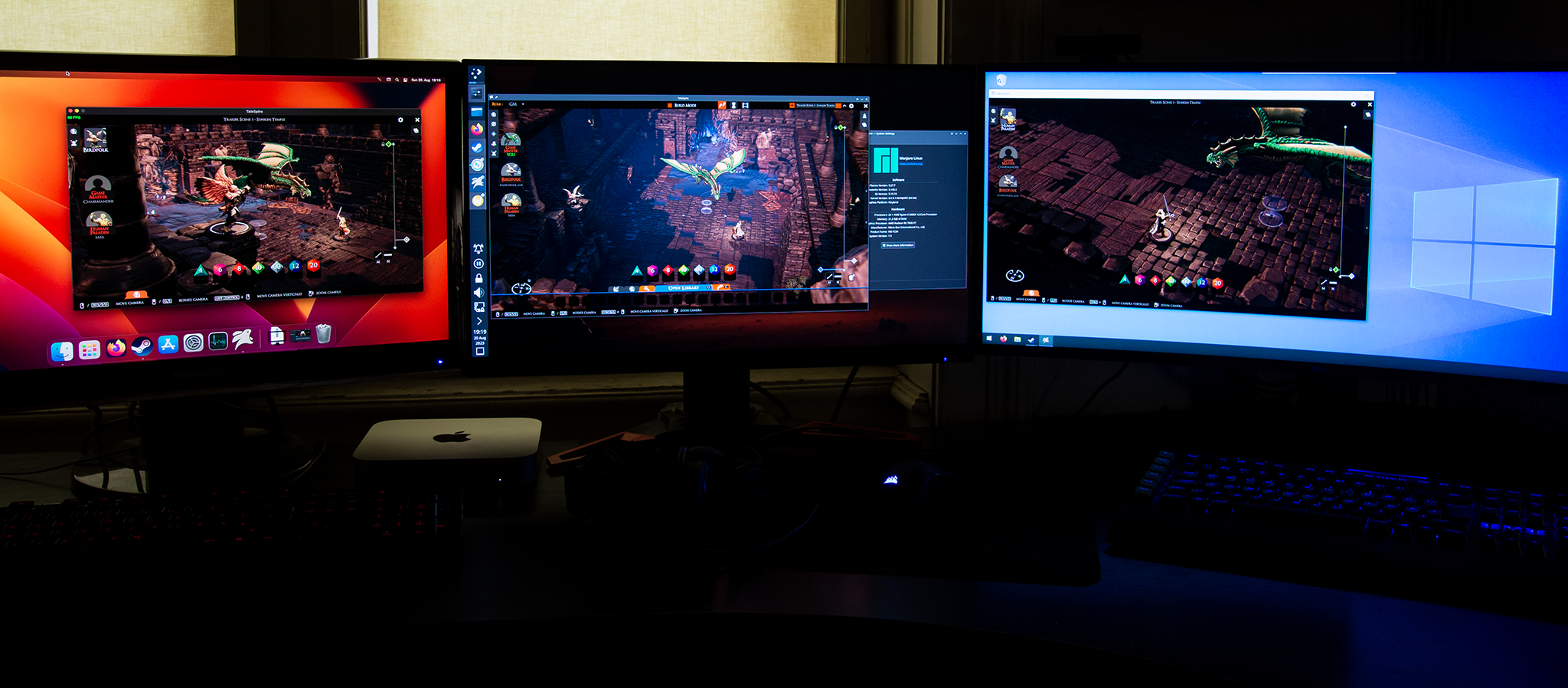 In the last week, I've been working on:
Platform-specific keybinding support
Updating the cut volume to work with all tiles and props
Tweaks to improve reconnection behavior
Allowing Symbiotes to subscribe to creature selection changes.
These will all ship alongside the Mac release, so even pure Windows parties will get something out of it :)
That last one can potentially allow some very cool Symbiote integrations as creators can now react to the player switch between their characters in real-time. It's pretty speedy with group selections too.
Right, I best get ready and rested for the release.
Have fun folks!
Disclaimer: This DevLog is from the perspective of one developer. So it doesn't reflect everything going on with the team